We have a beautiful customer portal to offer to each of our customers! The portal is such a great way to be a part of the entire process from start to finish. With the portal, you can sign contracts and request additional work. You can also see scheduled services along with pictures in real-time. You can even pay invoices on the portal! We truly think the customer portal is a huge asset we get to offer to our customers. It really sets our jobs apart. 
Sign up here: https://portal.golmn.com/register?code=iFmo_8zDehGqHIYWy24yKc2W9dRivTxaQl9mDvy5EeY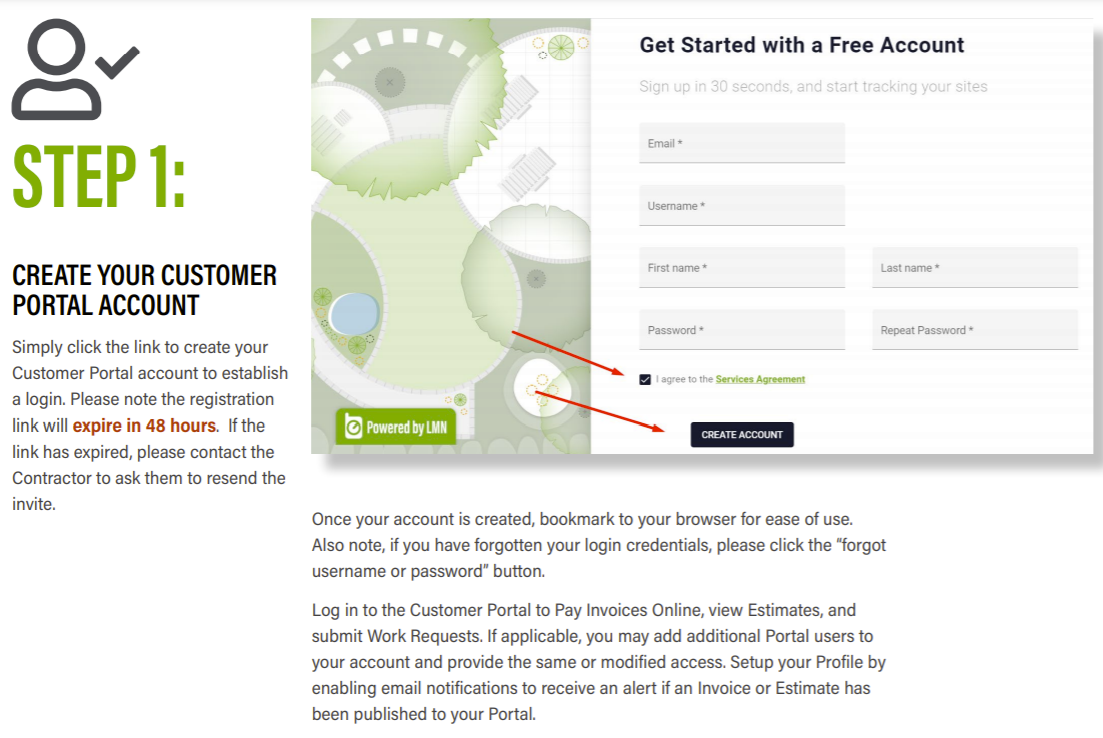 The customer portal is very easy to get set up. Upon signing up with us you will get an email link from our affiliate, LMN to get your portal account all set up. We will also send you an email with some tips to navigate the portal. 
Easily pay your invoices right through the portal! You can save your information along with setting up auto-pay as well.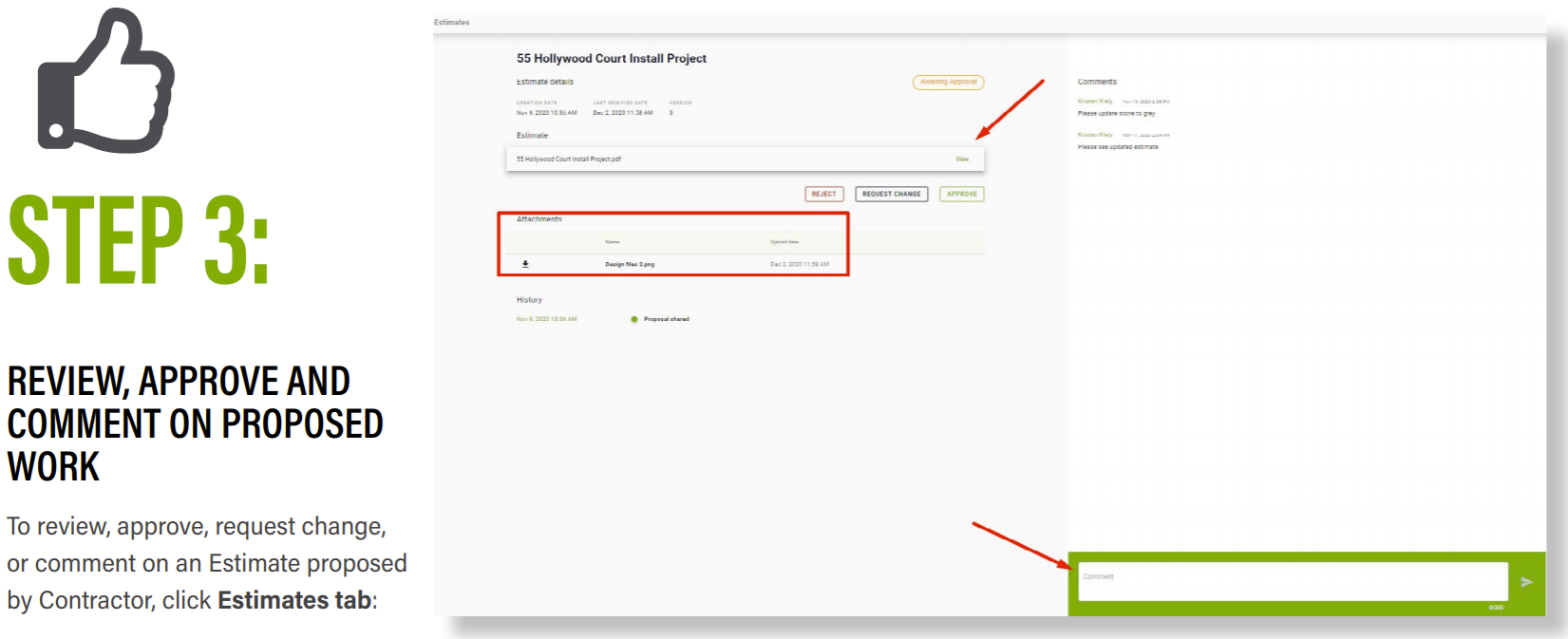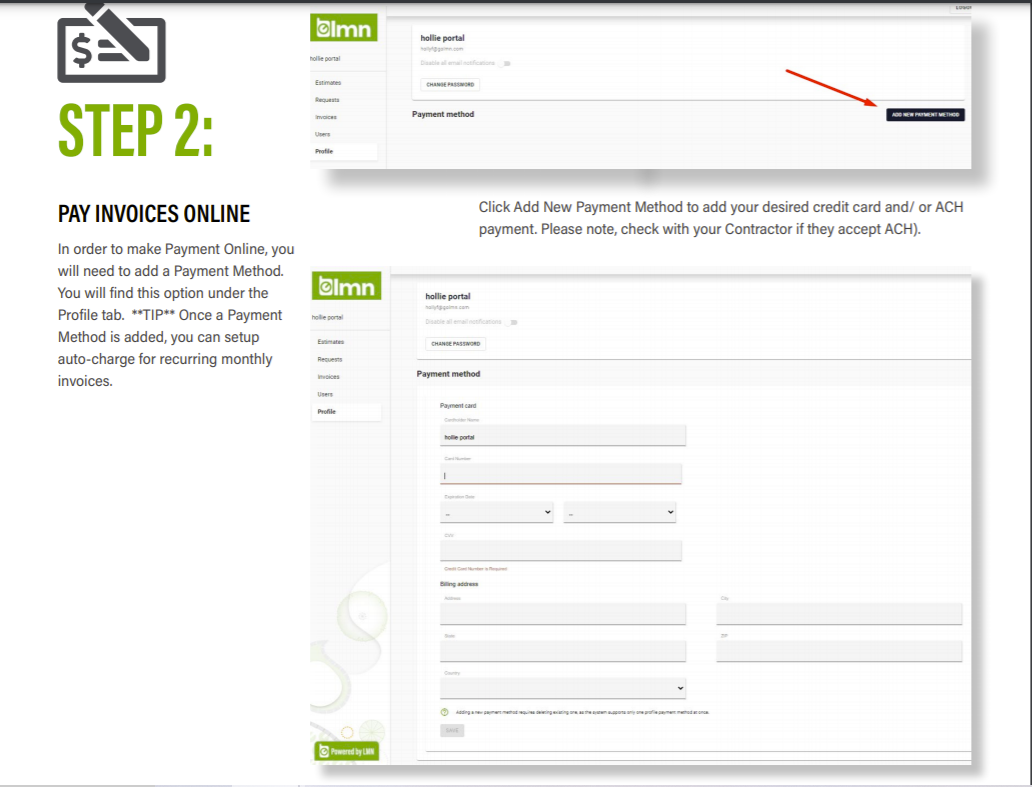 Through the portal you will be able to view estimates and make comments if there are any. You can sign contracts right on the portal, no need to print, scan and email back anymore! 
It is also very simple to request additional work, just a few clicks and we will have your request right in our inbox!